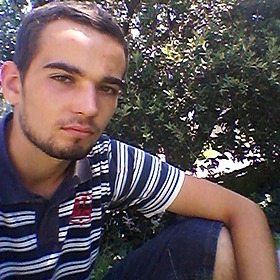 Hello. My name is Anselm Urban and I am a web designer and developer from Görlitz, Germany.
Anselm Urban's Bio:
Check out my latest project: HTML5Sites - a curated gallery of sites about HTML5
Anselm Urban is a web designer and developer from Görlitz, Germany. Since 2009 he has been designing websites. It is his passion to create websites that not only look good but are beautiful by functionality.
He works on several projects, some of his own, some for clients. Currently he goes to high school and plans to finish his A-levels in 2016. If you have something to do for him, give him a shout.
References:

Anselm Urban's Experience:
Work placement abroad at PRO FUTURA Sp. z o.o.

May 2012 - June 2012 | Oppeln (Opole), Poland

Editing interviews (moderation and cutting), proofreading of texts for radio and television programs, selecting music contributions to radio broadcasts, participation in recordings for the television program "Schlesien Journal" (Silesia Journal), attending editorial meetings

Work placement in a carpentry at Zimmermeister Stephan Drechsel

2013 - 2013 | Görlitz, Germany

I sawed wood, grinded it, painted doors, drilled, almost everything what a carpenter does.
Anselm Urban's Education:
Augustum-Annen-Gymnasium Görlitz

2007 – 2016

Concentration: German, English, Polish

Nikolaischule Görlitz

2003 – 2007
Anselm Urban's Interests & Activities:
In my free time I play the cello. Having played it since I am 6 years old, it is my biggest hobby besides web design. To stay fit and not get fat in front of my computer, I go swimming. My main interests are art, music and politics. I am a huge Apple fan, this company strongly influenced my understanding of design.